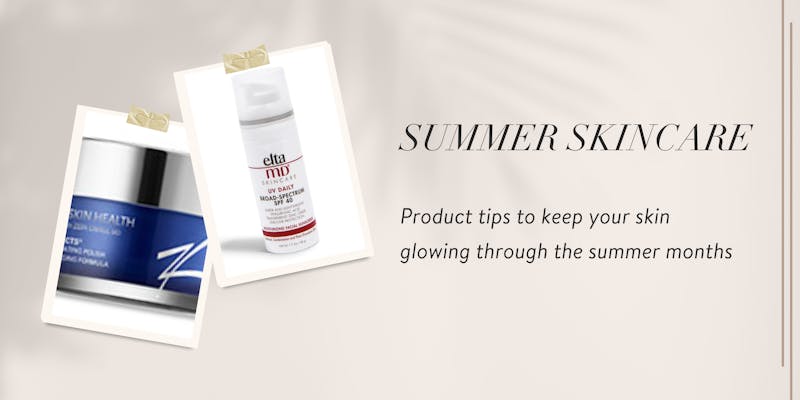 We've heard a terrible rumor from our patients – that summertime is the season to pause your skincare routine. We are happy to report that there is no truth to this rumor! Although you should be shelving products that contain retinols and many patients prefer not to do more aggressive treatment like deep chemical peels, that doesn't mean there aren't several other options to maintain visible results.
The key to skincare during the summer months is being able to adapt to environmental changes. With sunnier and warmer days, risks of solar damage, dryness, and sensitivity are among the conditions some patients might experience.
We've put together this list of products that are safe and effective to use and still maintain your skincare glow.
---
ZO Skin Health Exfoliating Polish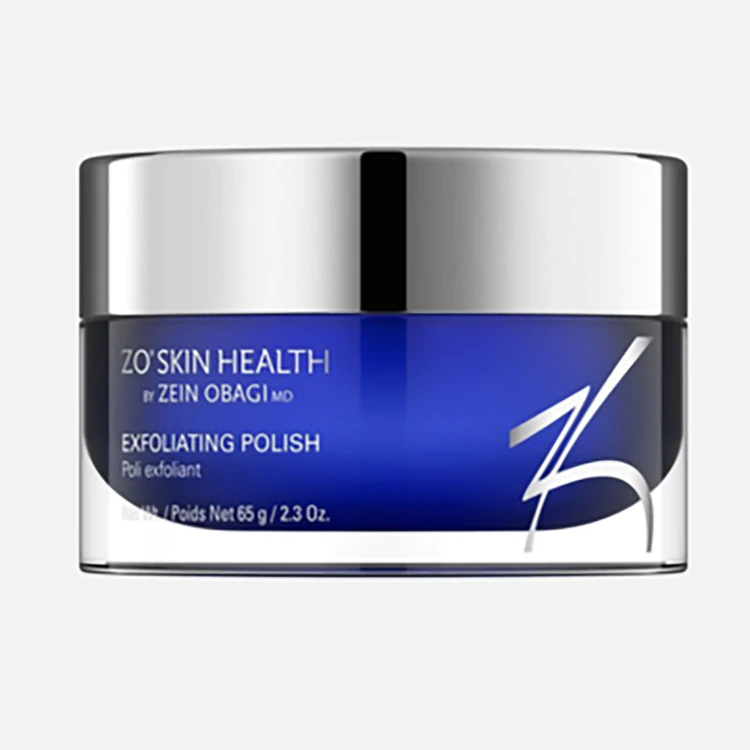 With prolonged sun exposure and the combination of dry heat and air-conditioning, your skin can become very dry this time of year. We love a good exfoliator to slough off dead or dry skin leaving a smoother and cleaner feeling skin surface.
Our favorite physical exfoliator is ZO Skin Health's Exfoliating Polish. This polish uses ultra-fine magnesium crystals that we recommend using after you cleanse the skin. Using this polish 2-3 times per week will remove debris from the skin as well as promote blood circulation to the face that aid to flushing out toxins from the body. It will also leave a clean surface much better prepared to receive other products in your daily skincare routine.
SkinBetter Alto Defense Serum
With prolonged sun exposure, you may notice the appearance of dark spots and hyperpigmentation. Since retinols can cause skin to become photo-sensitive and irritated, we suggest opting for a retinol-free skin brightener instead.
A great option to revive dull skin is SkinBetter's Alto Defense Serum – an antioxidant containing Vitamins C and E. Not only does this serum provide protection from environmental stressors like pollution and free radicals, it also helps reduce the appearance of redness and uneven skin tone.
SkinMedica HA5 Hydrator
By now you can tell there is a theme to keeping up with summer skincare – battling dry skin! Cue our staff and patient favorite product – SkinMedica's HA5 Rejuvenating Hydrator. This moisturizer goes beyond what the standard moisturizer can do. HA5 uses 5 different types of hyaluronic acid to immediately hydrate the skin, replenish the skin's natural supply of hyaluronic acid, and reduce the appearance of fine lines. Furthermore, it can provide up to 8 hours of continuous hydration – the most refreshing sip of water your skin could ask for.
Elta MD UV Daily Broad-Spectrum SPF 40
The absolute most essential part to any summertime skincare routine is your sun protection.
A broad-spectrum SPF helps protect your skin from different types of light and radiation exposure.
Our go-to SPF is from EltaMD.
Their products are serious when it comes to sun protection providing both UVA and UVB protection.
Their formulations also include hyaloroinc acid keeping your skin smooth and hydrated throughout the day.
The product also goes on easily and sits well under makeup.
Try their tinted products to give a little extra help to uneven skin tone in the summer months.
If you still have questions about skincare products or need help building the skincare routine that works best for you,
contact our office
and our staff will be happy to guide you.