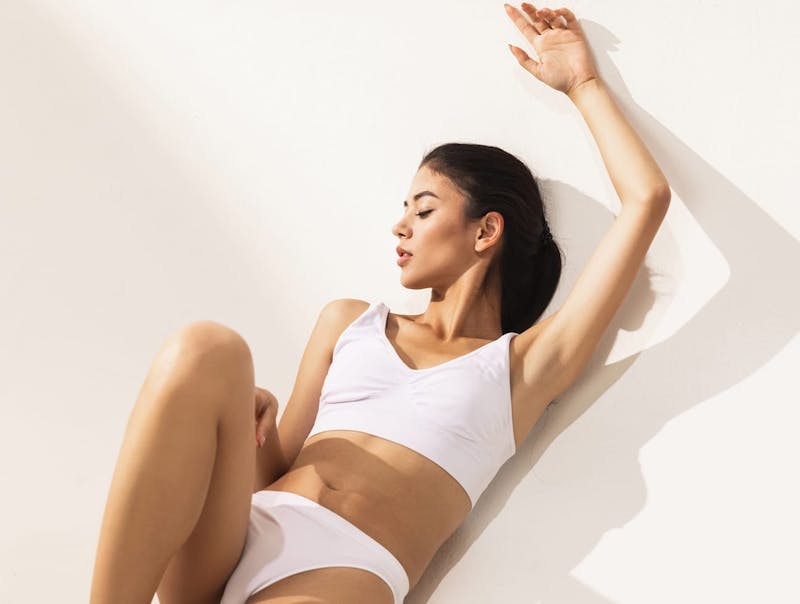 One of the most frequently asked questions or concerns we hear from our patients considering a cosmetic procedure is what is involved in the aftercare process once the procedure is complete. Traditionally, patients assume they will require the use of special dressings (like bras and drains), consume a regimented combination of narcotics, and endure a painful and lengthy recovery process. Fortunately, at the Silicon Valley Institute for Aesthetics, we've pioneered an approach that foregoes the need for narcotic pain medications and accelerates the aftercare process, all while providing a more comfortable experience to our patients thanks to our signature RNR Procedures.
The Consultation
The RNR recovery plan begins during the consultation and pre-operative appointments.
During these appointments:
Patient questions are answered about the procedure of interest.
Liu will provide feedback and guidance on achieving the best results based on the aesthetic goals discussed.
Liu will create a surgical plan suited for the patient including location of incisions, tissue-based techniques to optimize the aftercare process, and prepare pain management medications to provide comfort
The RNR Procedure
Our Board-Certified Plastic Surgeons have spent years developing the RNR aftercare procedure that not only provides a more comfortable experience to our patients but also accelerates the recovery time.
The RNR Procedure:
Dr. Liu uses local anesthetic techniques to block specific sensory nerves to avoid post-operative pain.
Dr. Liu prepares a specially formulated cocktail of medications to optimize pain control and avoid serious nausea after surgery.
Due to special surgical closure techniques, Dr. Liu can effectively minimize scarring and avoid the use of special materials, like drains during an abdominoplasty procedure.
After Surgery
In addition to minimizing scarring, we make every effort to ensure patients are up and moving around almost immediately after surgery.
Post-Surgery:
Our team provides specific and detailed instructions to follow after surgery.
The multi-modality medication regimen created by Dr. Liu minimizes side effects while maximizing the speed of the aftercare process.
Due to these advanced techniques, we eliminate the need to use opiate-based medicines which make our patients feel sleeping and sluggish. With the RNR Procedure, our patients are able to move around effectively and shower within 24 hours after surgery.
If you've been considering a cosmetic procedure, simply reach out to us HERE and speak with a member of our staff to set up your consultation today. We can't wait to learn more about your aesthetic goals and discuss your specific RNR recovery process with you.