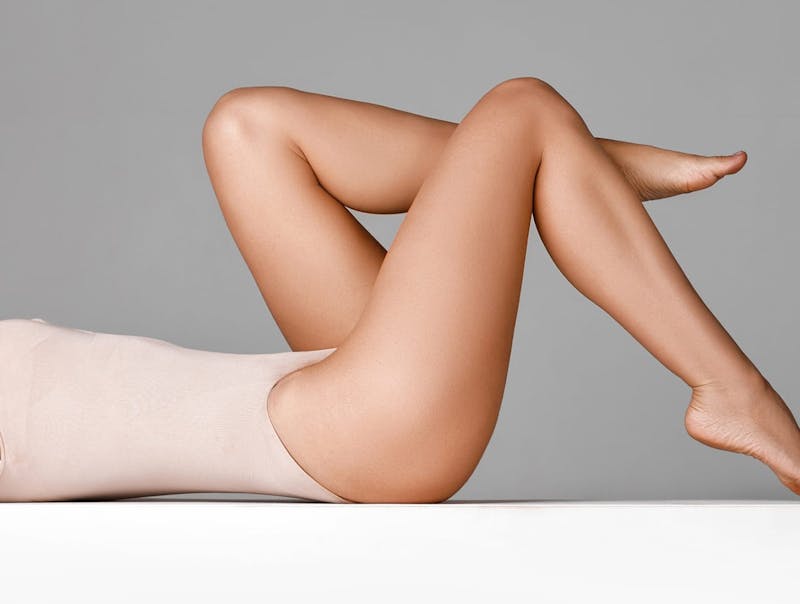 Here are some facts that we know about cellulite:
About 90% of women reported having cellulite regardless of race and ethnicity.

3 in 5 women feel judged because of their cellulite.

54% of women say they are uncomfortable in a bikini at the beach or pool because of their cellulite.
With these types of alarming statistics, it's no wonder that women have tested so many different types of cellulite remedies. Although topical treatments like lotions and scrubs help reduce the appearance of cellulite, these results are temporary and short lived. Weight loss is another temporary solution that can reduce the appearance temporarily but doesn't actually address the fibrous bands under the skin's surface. In some cases, weight loss can actually make cellulite look worse because of the resulting skin laxity.
Our office is proud to offer long term solutions to help our patients reduce the appearance of cellulite and feel their most confident.
Option 1: Qwo
Qwo is the first and only FDA approved injectable treatment to smooth cellulite on the buttocks. Think of it like "botox for your booty."
Cellulite occurs when the underlying fibrous bands under the skin pull down and lead to the appearance of dimpling skin. Upon injection of Qwo, the enzymes (known as collagenases) are thought to target these structural bands. As these bands are released, Qwo works to redistribute fat cells and stimulate the growth of new collagen.
The treatment process begins with a short consultation so our provider can determine the size and severity of the cellulite. The treatment is typically delivered over 3 separate treatments, spaced 3 weeks apart. There is no downtime required after the treatment and normal activities can be resumed immediately. Patients will experience bruising after the treatment so we recommend planning your treatments before beach vacations.
Patients can start to see results in as little as 28 days after their final treatment and can last up to 2 years. Although Qwo may not completely eliminate dimpling, our patients can enjoy a noticeable improvement of the texture of their buttocks.
Request an appointment for Qwo.
Option 2: Cellfina
The Cellfina system can help to smooth the buttocks, hips, legs, and other areas of concern using a minimally invasive approach. The treatment begins with a consultation with our board-certified plastic surgeon. Unlike Qwo, Cellfina is a single treatment that can be done in the office in as little as 45 minutes depending on the areas being treated.
Cellfina uses a FDA-cleared system that releases the connective bands under the skin that create the dimpling appearance. Once the bands are loosed, the skin bounces to a smooth appearance.
The treatment itself requires a local anesthetic to make our patients more comfortable. Using an applicator, suction is applied, and a small needle device is inserted into the skin to precisely release the tethered bands in the treated tissue. Moving the needle lightly and rapidly in this precise manner will cause the bands to fray and loosen up.
Although Cellfina does not require a long duration of downtime, patients will experience tenderness and some discomfort in the area for a few days after the procedure before they can resume normal activities. Patients can see results in as little as three days and results can last up to 3 years or more.
Request an appointment for Cellfina.
What is best for you?
We advise you to make an appointment with one of our providers to understand which option is best for you. Although all patients can benefit from either option regardless of cellulite severity, it is a personal decision whether you prefer a non-invasive treatment option or a minimally invasive one.
Request an appointment with one of our providers.