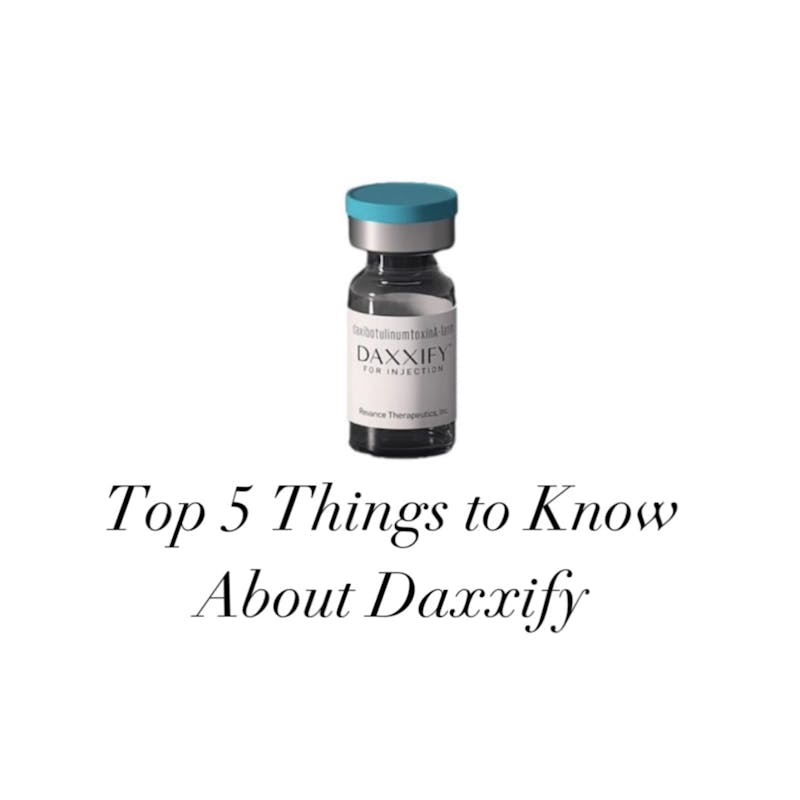 As we have all heard by now, Daxxify has been approved by the FDA for smoothing facial wrinkles in adults, which is seen as the first major competitor to traditional neurmodulators to emerge in decades. We are thrilled that SVIA has been selected as on of the few practices to preview the product with our patients before it hits mainstream offices in mid-2023.
Here are the top 5 things you should know about Daxxify
1. Daxxify is a Neuromodulator
Neuromodulators, including products like Daxxify and Botox, work to reduce the appearance of dynamic lines by injecting product into the underlying muscle, causing the tissue to the relax, and the overlying skin to appear much smoother. There is no downtime with the treatment and most patients come in 4 times a year to maintain the look of smoother skin.
2. Daxxify Results Last Longer
One thing that sets Daxxify apart from Botox and other neuromodulators is its duration of effectiveness. While results last anywhere from 3-5 months with traditional neuromodulators, most patients enjoy results on the lesser time frame of 3 months. Alternatively, results with Daxxify can last up to 6 months and in some cases 9 months which means less visits to maintain.
3. Daxxify is Peptide-Powered
Botox and other neuromodulators are made from what's known as human serum albumin. Daxxify doesn't contain any human or animal products, and is instead made from peptides or amino acids. This revolutionary peptide power is the reason for Daxxify's longevity compared to other neuromodulators.
4. Studies Show it Works
In clinical trials, 80 percent of people using Daxxify had no or minimally visible facial wrinkles after four months. Roughly half of participants still had little evidence of wrinkles at six months and some still had results at nine months.
5. Best Candidates
Although anyone is able to try the product who is already a patient in our practice, we would suggest that it might be more suitable for patients who have tried another injectable before. Since the results last twice as long, we want to make sure you are certain you like your results of neurmodulators in general before making a longer term committment.
We are currently offering appointments with our MD providers at all of our locations across the Bay Area and Sacramento. To book an appointment, call us at 408-418-0808 or 916-678-4188 or click here and our staff will be happy to assist you.