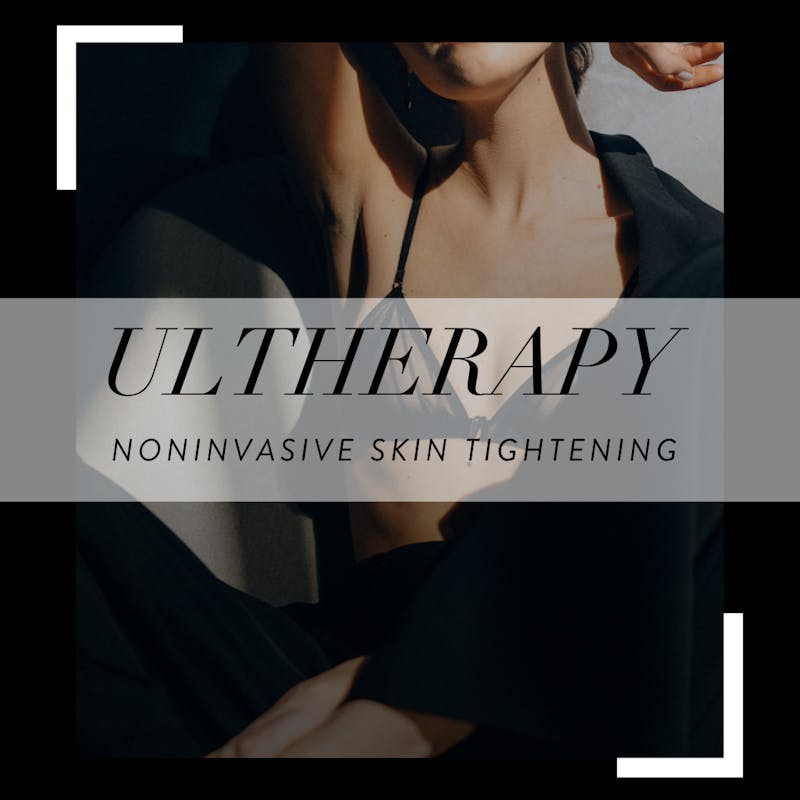 Skin tightening without surgery is possible! Although, surgical facelift results are not realistic when it comes to non-invasive procedures, there are alternatives to help promote skin tighetning. If you are concerned with sagging skin around the eyes, jawline, or neck and do not want to undergo the knife, Ultherapy might be the best option for you. Read our top 5 reasons why we love Ultherapy.
1. Ultherapy is Safe
Ultherapy is the only FDA-approved treatment that lifts and tightens the skin of the neck, chin, brow, and improves fine lines and wrinkles on the chest. Because there is no need to break the skin, there are few risks. Using ultrasound energy, Ultherapy naturally stimulates collagen and elastin production to the treated areas, resulting in tighter, lifted skin.
2. Ultherapy is not a laser
Ultherapy, just like the name sounds, uses ultrasound technology which penetraes the skin and reaches depths unmatched by other non-invasive treatments. While lasers work on the skin from the "outside-in," the Ultherapy technology works from the "inside-out." It moves past the surface of the skin to penetrate deep within the skin tissues without leaving a scar or mark. The technology non-invasively lifts and tightens the skin without disturbing the skin surface.
3. Results take time
You can expect firmer and lifted skin after your treatment. There will be some immediate results after your treatment, but the real results won't be visible until later. Some patients notice improvement in their appearance as early as two months after treatment. However, most people will notice their best results starting three months after treatment. Your appearance will continue to improve for up to six months.
4. Long lasting results
Since this treatment works by causing the body to produce collagen, how long the results last is different for each individual. You will have new collagen on the inside, but your natural aging process will determine how long this will be noticeable on the outside. On average, patients see results lasting 1-2 years. Repeating the treatment can help your results last longer after each session. It's also important to note that Ultherapy will not replicate a facelift outcome but rather offer an alternative to help promote skin tighetning.
5. Zero Downtime
Because Ultherapy is noninvasive, the recovery time is almost immediate. Patients are free to go about their normal activities after the procedure. The levels of side effect and discomfort that's experienced after the procedure are different for each patient but are not significant enough to affect daily schedule.
Request your Ultherapy and other skin rejuvenation appointment here and one of our staff members will assist you!